Am here in the LHR lounge. In a couple of hours, we take off for the INdT Bossa Conference, Pernambuco, Brazil via Lisbon. Bumped in to Pippin who will be presenting Clutter. Also looking forward to Lennart's PulseAudio talk amongst others.
If you happen to be going, drop by on my WebKit Mobile presentation, 14:00 Room 01 this Monday. We have a small surprise waiting for Maemo developers.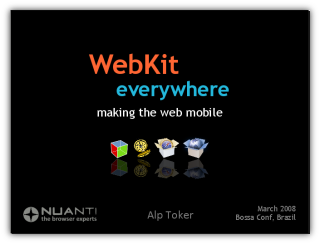 The post Bossa Conf '08 appeared first on Alp Toker.