The Mozilla/Maemo Danish Weekend begins in just hours...
2009-05-29 13:30 UTC by
Tim Samoff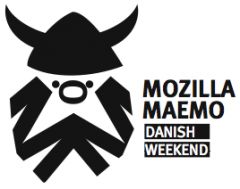 If you aren't able to make it to the Mozilla/Maemo Danish Weekend, this...er...weekend, you can keep track of what's happening by following the #mozmae hashtag on Twitter:
http://twitter.com/#search?q=%23mozmae
Also, view information about this groundbreaking event here, and check out a Maemo-specific schedule of sessions here.
The Maemo Community Council's own, Kees Jongenburger will be in attendance, as well as a bunch of Fremantle Stars and Mer developers. Be sure to treat them kindly if you are there (i.e., these people shouldn't have to buy their own drinks, ok?).
I described this even as "groundbreaking," and that's really what it is. How often do you hear about an open source mobile development platform partnering with a major web browser developer in order to make the world a better place? (Think I'm being idealistc? Hold your judgment until after the event.)
Mozilla, Maemo, Mer, Fennec, along with all sorts of cutting-edge developers, are going to be collaborating on some pretty amazing ideas for the next few days. We, as users of some (or all) of these technologies, stand to benefit greatly from the efforts. If you're lucky enough to be there, have fun! Those of us who will not be present are wishing safe travels and an amazing experience for you!
Comments:
There have been no comments so far.
Comments:
You must be logged in to make comments.