Evolution of Maemo
A series of Internet Tablets with touch screen have been built until today with the Maemo platform. The first device was the Nokia 770 Internet Tablet that was launched in November 2005. The Nokia 770 Internet Tablet allowed Internet access over WLAN connection.
The next device on the Maemo platform was the Nokia N800 Internet Tablet built on Maemo 3 release. It added Skype/VoIP-calls over WLAN and had an integrated camera.
Another step forward was the Nokia N810 using Maemo 4. It has also a full QWERTY keyboard beside the touch screen, a Mozilla technology-based Internet browser, GoogleTalk support, and GPS onboard.
Maemo 5 was a major step in the evolution of Maemo. Maemo 5 introduced a completely redesigned finger-touch UI, cellular phone feature, and live multitasking on the Maemo Dashboard. Maemo 5 is computer technology powering the latest Maemo device, the Nokia N900.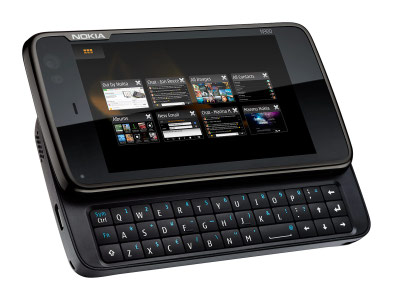 The Nokia N900 packs a powerful ARM Cortex-A8 processor, up to 1GB of application memory and OpenGL ES 2.0 graphics acceleration. The result is PC-like multitasking, allowing many applications to run simultaneously. Switching between applications is simple, as all running content is constantly available through the dashboard. The panoramic homescreen can be fully personalized with favorite shortcuts, widgets and applications.
To make web browsing more enjoyable, the Nokia N900 features a high-resolution WVGA touch screen and fast internet connectivity with 10/2 HSPA and WLAN. Thanks to the browser powered by Mozilla technology, websites look the way they would on any computer. Online videos and interactive applications are vivid with full Adobe Flash(TM) 9.4 support. Maemo software updates happen automatically over the internet.
Messaging on the N900 is easy and convenient thanks to the full physical slide-out QWERTY keyboard. Setting up email happens with only a few touches and the Nokia Messaging service mobilizes up to 10 personal email accounts. Text message or IM exchanges with friends are shown in one view and all conversations are organized as separate windows.
The Nokia N900 has 32GB of storage, which is expandable up to 48GB via a microSD card. For photography, the Maemo software and the N900 come with a new tag cloud user interface that will help users get the most out of the 5MP camera and Carl Zeiss optics.